We are elated to announce that The Flower Company has been honoured with the prestigious 2023 Canstar Blue Award for Best-Rated Online Flower Delivery. This award is a testament to our commitment to excellence, customer satisfaction, and our passion for spreading the joy of flowers to all our customers.
About the Canstar Blue Award
The Canstar Blue Awards are synonymous with excellence in the consumer world. Every year, they recognise and celebrate businesses that stand out in their respective fields. You can learn more about these illustrious awards at Canstar Blue's website.
For us at The Flower Company, this award not only represents recognition from an esteemed organisation but also an endorsement from you, our loyal customers. Your satisfaction, reviews, and feedback have brought us to this incredible milestone.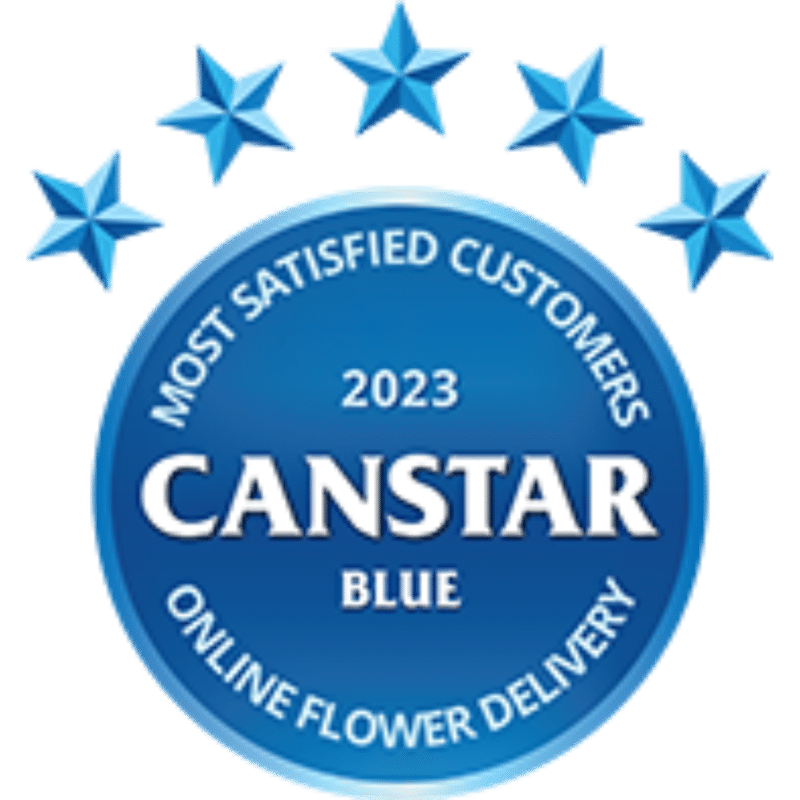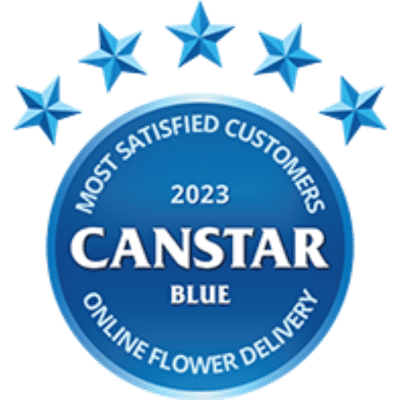 A Bouquet of Hard Work
Winning the Canstar Blue Award is like receiving a bouquet of our efforts, blooming with hard work, dedication, and customer-centric approach.
Quality Products: We pride ourselves on offering only the freshest flowers. Our team of expert florists carefully selects, arranges, and designs every bouquet, ensuring each flower's beauty shines through.

Innovative Technology: Our easy-to-use website and mobile app make browsing and ordering flowers a breeze. With just a few clicks, you can send love, condolences, or congratulations to your loved ones.

Customer Service: Our customer support team is always ready to assist you with any questions or concerns. Your satisfaction is our priority, and we strive to make your flower-buying experience as seamless as possible.

Sustainability: We believe in a greener tomorrow. From sourcing flowers responsibly to using recyclable packaging, we strive to minimize our environmental footprint.
What Sets Us Apart
The Flower Company isn't just another online flower delivery service. We're a community, and we cherish the relationships we've cultivated over the years.
Personal Touch: Each arrangement is made with love and care. Our florists take the time to understand the sentiments behind each order, making every bouquet unique.
Timely Delivery: We understand the importance of timing. Whether it's a birthday, anniversary, or a simple 'thinking of you' gesture, we ensure your flowers arrive on time, every time.
Affordable Luxury: Elegance doesn't always have to be expensive. We offer a variety of options to suit every budget, without compromising on quality.
A Thank You from the Roots
We would like to extend our heartfelt gratitude to you, our loyal customers, for believing in us and our mission. Your feedback, reviews, and continuous support have fuelled our growth and inspired us to keep innovating.
A big thank you to Canstar Blue for recognising our efforts and encouraging us to strive for excellence.
The Future Blooms Bright
Winning the 2023 Canstar Blue Award for Best-Rated Online Flower Delivery is just the beginning. We are committed to blossoming further and enriching more lives with our flowers.
We are excited about the future and invite you to continue this journey with us. Our promise remains to make every moment special with our flowers, reaching more hearts and spreading more smiles.
Stay tuned for new collections, exciting offers, and more innovative ways to express your love through the timeless language of flowers.
Continuing Our Work As The Top Online Flower Shop
At The Flower Company, we believe that flowers are more than just a gift; they are a symbol of love, care, and connection. Winning the Canstar Blue Award reinforces our belief that we are on the right path.
We dedicate this award to you – our customers, our team, and everyone who believes in the magic of flowers.
Come, be a part of our blooming family. Experience the best in online flower delivery, awarded by Canstar Blue, but chosen by you.