FEATURED
Strawberry Sweet
This gorgeous pink and white mini box contains charming spray carnations, mini gerberas and lilium.
Send it Today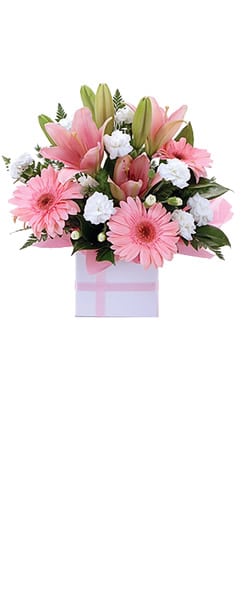 Australia Wide delivery of Flowers*
Same day delivery if you order by 2pm (Monday to Friday) or 10am on Saturday. We can deliver to all areas within Australia including capital cities like Sydney, Melbourne, Brisbane, Perth, Canberra, Adelaide, Hobart etc as well as regional centres.