SAME-DAY FLORIST FLOWER DELIVERY |
ORDER BY 2PM
Some Flower Ideas for Launceston
FLORIST CHOICE -
BEST VALUE
PINK POSY -
FLORIST FAVOURITES
POPULAR
FLOWER BOUQUETS
Launceston Florist Delivery - Best Selling Flowers
Flowers to Launceston. Local Florist Launceston flower delivery – 7250 – Tasmania | Same Day Delivery
Send Flowers to Launceston for same day flower delivery by a florist in Launceston, the cut-off time is 2pm – Monday to Friday for all flower delivery to Launceston and nearby areas including flower bouquets, roses and flower arrangements. Please order by 10am on Saturdays. We are sorry but our Launceston Florists do not deliver flowers on a Sunday.
Popular occasions for Launceston are birthday flowers and get well flower arrangements.
same day delivery to hospitals in Launceston:
Calvary Health Care Tasmania - St Luke's Campus,
Calvary Health Care Tasmania - St Vincent's Campus,
Deloraine District Hospital,
George Town Hospital,
Launceston General Hospital,
Mersey Community Hospital,
Toosey Memorial Hospital
YOUR ULTIMATE LAUNCESTON FLOWER DELIVERY SERVICE

The Flower Company is a top-tier destination for Launceston Florist services, boasting an extensive range of floral designs for every occasion. Our exceptional assortment of Launceston Flowers caters to a plethora of tastes and budgets, promising a splendid gifting experience. The efficiency of our Flower Delivery Launceston process ensures punctual delivery, and our unwavering dedication to customer satisfaction distinguishes us. Opt for The Flower Company for all your Launceston Flower Delivery requirements and relish the ease and dependability of our outstanding services. Elevate every celebration with our elegantly curated floral arrangements and unparalleled delivery services.
Why The Flower Company is the Prime Choice for Launceston Flower Delivery
The Flower Company excels as the foremost option for Launceston Flower Delivery, owing to our abundant assortment, supreme quality, and time-conscious delivery services. We serve a range of tastes, budgets, and events, ensuring a splendid gifting journey. Our dedication to customer contentment and a streamlined delivery process makes The Flower Company the ultimate choice for conveying the impeccable bouquet to your cherished ones in Launceston.
Selecting the Ideal Launceston Flowers
GUIDE TO SELECTING THE ULTIMATE FLORAL GIFT FROM YOUR LAUNCESTON FLORIST
The Flower Company provides a comprehensive collection of Launceston Flowers to accommodate diverse occasions, recipients, and tastes. From enchanting roses to exotic bouquets, you are certain to find the ideal floral arrangement for your dear one. In selecting the perfect floral gift, it's crucial to consider the event, the recipient, and their distinct tastes.
Popular Occasions: Celebrate with Launceston Flower Delivery
The Flower Company presents an impressive array of Launceston Flowers for a myriad of occasions. Whether commemorating a birthday, anniversary, graduation, or festive holiday, we possess the ideal bouquet to match the occasion. Our meticulously curated floral arrangements facilitate the effortless selection of the perfect gift to demonstrate to your loved ones just how much they mean to you.
Peruse our list of most popular occasions: Birthday Bouquets: Render a birthday exceptionally special with our Flower Delivery Launceston, overflowing with charming flowers catering to an array of tastes and interests.
Thank You Flowers: Convey your gratitude in a genuine manner with our considerate Thank You Flowers, featuring a collection of striking blooms that impeccably communicate your thankfulness.
New Baby Flowers: Greet the newest family member with our delightful New Baby Flowers, replete with vibrant and soothing blooms for both parents and their little one.
Get Well Soon Flowers: Light up a loved one's day with our Get Well Soon Flowers, thoughtfully put together with calming and revitalizing blooms that contribute to a swift recovery.
Love & Anniversary Flowers: Honor your love and treasure momentous occasions with our sentimental Love & Anniversary Flowers, exquisitely designed to invoke warmth and affection between partners.
Happy Birthday Flowers: One of our beloved celebratory events to send splendid Launceston flowers. Place your order for gorgeous happy birthday flowers now.
FAQ's About Launceston Flower Delivery
Launceston Flower Delivery by The Flower Company
The Flower Company delivers top-tier flower delivery across Launceston, rendering the process of sending a considerate gift for any event easy and worry-free. Browse below for an index of our most common inquiries.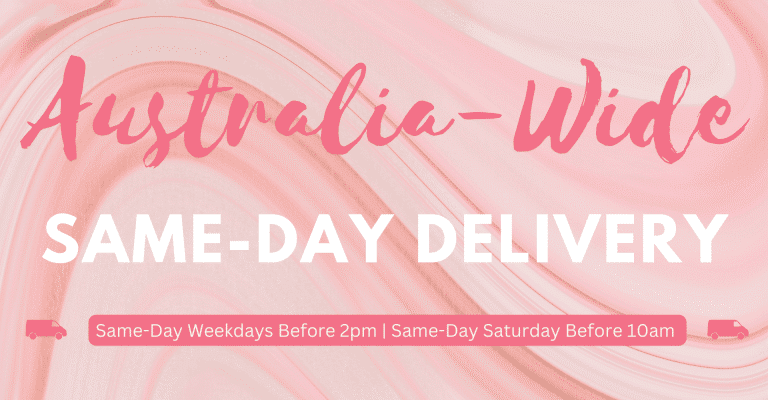 Relish in the ease, diversity, and excellence of The Flower Company's flower delivery services in Launceston. With our seamless process, supreme quality, and steadfast dedication to customer satisfaction, we are the optimal destination for all your Launceston Florist essentials. Brighten a dear one's day with the quintessential floral arrangement by The Flower Company.
Contact us today to order your Launceston Flowers!